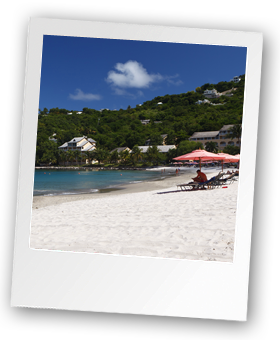 The BodyHoliday St Lucia
The benefits of staying at the BodyHoliday
Staying at the BodyHoliday St Lucia really does give you the chance to enjoy a getaway experience like no other. It is no exaggeration to say that this extraordinary resort is situated on one of the most beautiful islands in the whole world. The Caribbean, and St Lucia in particular, has long been hailed as the ultimate relaxing destination for those looking to escape the stresses of everyday life, and this luxurious site complements its stunning coastline and favourable climate perfectly.
The Body Holiday St Lucia offers an unrivalled combination of tranquillity and activity to make sure guests leave feeling completely refreshed and rejuvenated. The feedback that the resort has received from former guests and official reviewers should tell you all you need to know about the sheer level of quality that it boasts. The resort as a whole has been voted as one of the best in the world, and its TAO restaurant was also named amongst its 60 top eateries.
What you can do at the BodyHoliday
The list of entertaining and healthy activities you can take part in at the BodyHoliday St Lucia is truly extensive. An impressively wide variety of interests are catered for, which is sure to attract visitors of all ages and levels of fitness.
As well as high quality, dedicated personal training sessions and classes which focus closely on improving the physical condition of those who attend, a selection of other, more sporty options are also available.
Of these, golf, tennis, archery, fencing, and water sports are amongst the most widely participated in, whilst the innovative 'soft adventure' programmes provide a unique opportunity to explore the stunning island of St Lucia through activities such as abseiling, hiking and mountain biking!
Of course, many people associate a stay in this tropical paradise with pure and simple relaxation, and the Body Holiday St Lucia can offer this in abundance. The therapeutic exercises of yoga, pilates and tai chi can all be enjoyed on a daily basis, along with world class pampering experiences at the Wellness Centre, which was recently voted as one of the best spas in the island country.