Sports and Activities at The BodyHoliday
Activities and events in 2013. Details coming soon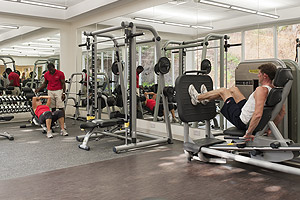 Fitness Classes
So many of our guests take the chance to really throw themselves into our classes - often making up for lost time! Whether you fancy a hard spinning session, a one to one with an instructor or a full programme of activities based on a personal plan, we can accommodate you.
Included in the price of your holiday are:
• The Body Stretch • The Body Circuit • The Body Tone • The Body Bum • On The Ball • Step This Way • Body Dance • Absolution • Combat Fitness • Aqua Fitness • Body Spin/Body Spin Max.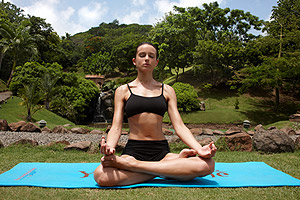 Yoga
The ultimate relaxation exercise for the achievement of peace and inner harmony. With practice you can learn to literally transcend body and mind with heightened awareness of pure being. Normally there are at least 5 one hour Yoga classes each week at the hotel for both beginners and more experienced yogees.
Pilates
Pilates has been at the very heart of a recent fitness revolution. This unique activity is an excellent way of toning and trimming and suits all levels of fitness and age. The basis of Pilates is to control your body alignment and correct your breathing through concentration. The effects deliver a more efficient exercise coupled with reduced repetition.
A series of floor exercises that stabilize and strengthen the stomach, back and buttock muscles, the benefits of Pilates include improved core strength, posture, co-ordination and more. Pilates can also be ideal in the aid of treating some injuries such as lower back fatigue.
Tai Chi
Is an ancient oriental form of exercise and balance that has a calming effect on both body and mind. It is a form of ritual exercise that can set up your entire day. Group Tai Chi sessions take place daily and are part of your all inclusive package.
Scuba Diving
Divers from all over the world come to St Lucia for a superior dive experience in the clear, warm turquoise sea.
We offer excellent diving opportunities for both certified and non-certified divers who are resort guests. Our dive crew will help you tailor a dive holiday suitable for your level of experience, and guests who are not certified are offered the opportunity to 'try' diving without going through a full certification course.
Guests who would like to become certified divers can take advantage of our comprehensive PADI (Professional Association of Diving Instructors) certification courses. We offer courses from 'Open Water' to 'Certified 4-Dive Special'. Please ask for further details.
Watersports
We can offer snorkelling, ocean kayaking, windsurfing, hobiecat sailing, tubing, sailing and water-skiing and wake boarding. All are offered with equipment and tuition included. We also have aqua aerobics classes and water volleyball.
Golf
At the onsite Coubaril Golf Academy, they take practice and skills training seriously so you will find two full time PGA professionals on site to help improve your game. We will provide everything for you from golf clubs and balls to free lessons, driving nets, five greens and this is all complimentary.
Novices will receive three complimentary lessons; one introduction and two elementary. If you have played before but do not have a handicap you will receive two Elementary lessons. If you are male with a handicap above 28 or female with a handicap above 36 then you will receive one intermediate lesson.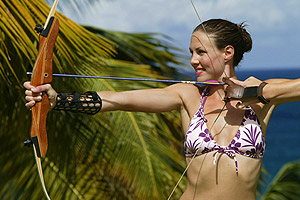 Other
The BodyHoliday makes sport of all kinds an integral part of your holiday because they contribute so much to a feeling of health and well being. All sports with equipment and professional instruction are included: br> • Tennis • Fencing • Archery • Beach Volleyball • Aerobics • Table Tennis • Cycling • Weight Training • Jogging • Stretch Classes • Personal Trainer • Billiards/snooker • Air-conditioned Gym