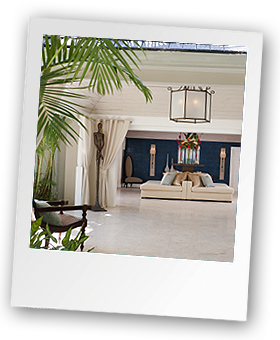 The hotel
In our opinion if you are looking for a luxury all-inclusive Caribbean Holiday, there is only one hotel - 5 Star - The Bodyholiday at LeSPORT on Saint Lucia. This Caribbean island is simply stunning. White-sand beaches, coral reefs, the Pitons and swaying palms are all here. Saint Lucia is quite unspoiled, with strict rules about development creating a real paradise.
On Saint Lucia TheBodyHoliday offers a particularly warm welcome in their newly refurbished 5* all-inclusive luxury resort.
Really all-inclusive
As well as breakfast, lunch and dinner each day, all your soft and alcoholic drinks – including premium brands and champagne – are included. There is afternoon tea for those who are still peckish! Food is good, with plenty of healthy options in line with the resorts' ethos. And remember, as well as all the daytime activities and evening entertainment, LeSPORT lets you choose a 50 minute spa treatment every day (excluding arrival and departure day).
There are numerous spa treatments, activities and sports included in your holiday package, please read all our web site pages for full details. To whet your appetite a few examples are: Deep Tissue massages, Facials, seaweed wraps, Waterskiing, Scuba Diving, 3 holes Golf Course, Pilates and Yoga. All of which are included in the holiday cost.
Please note - The hotel is adults only (over 16 years old)